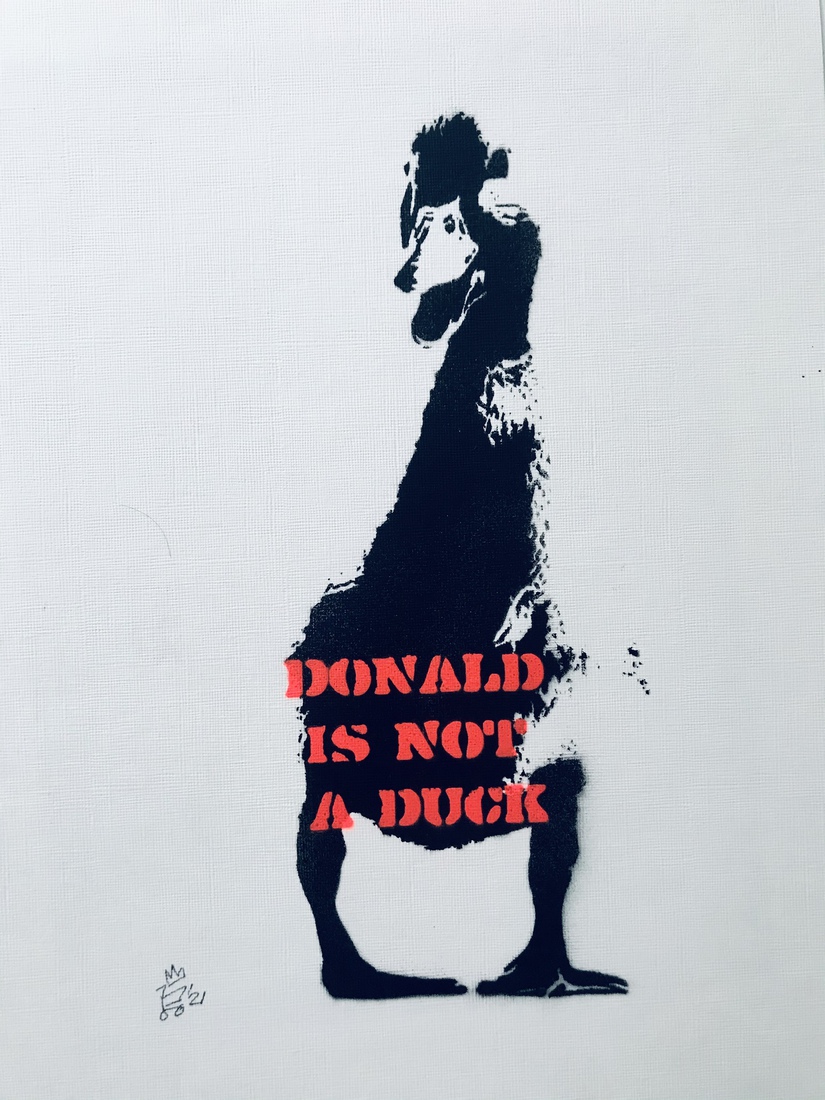 28 x 18 cm, © 2021, prijs op aanvraag
Tweedimensionaal | Schilderkunst | Gespoten
"Donald is not a duck" Kunstenaar/artist: REX (Jurriaan Rexwinkel) Gesigneerd/signed: hand paraaf/Initials Jaar/year: 2021 Papier/paper: Hahnemühle schilderpapier/canvas paper Techniek/technique: Spuitbus op schilderpapier/Spray can on canvaspaper. Genummerd/number: (1 ) Formaat blad/Size of paper: 24 cm x 34 cm Format image: 18 cm x 28 cm Conditie/Condition: Nieuw/new Comes with authenticity certificate. Do you live in the Netherlands or do you have the possibility to pick up the work, please contact us. If you have any doubts or questions about shipping or payment, please also contact me at studiorexwinkel@gmail.com.